Do you want to sound good playing your favorite songs?

Would you enjoy playing your first song in one week?
Here are 3 great reasons why you're going to be thrilled with my incredibly popular ukulele home-study course for beginners:
Because You're Going to Have
Lots of Fun


Because You'll Wow Your Friends


Because You'll Learn the Skills to
Play Along With Other Musicians Too
(Many of my students have even gone on to play on stage)

Hello Uke Lover!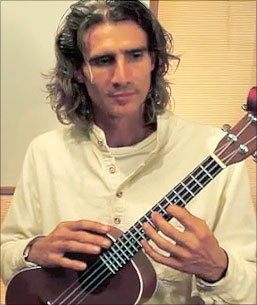 My name is JP Allen and I've been teaching and performing music professionally for over two decades:

I've taught at University of Texas, Austin Community College and even toured all over the world with Grammy nominated Abra Moore.
I particularly love teaching ukulele (and the harmonica) because they're so dang easy to learn - when you learn the right way...

Why do so many people give up when trying to learn the uke, or any other instrument for that matter? And why do so few sound so good? A study in 1993 by Anders Ericsson lifts the lid...
The study revealed that if you want to get good at learning something then:

So what is the secret to getting great as quickly as possible? Simple: Deliberate Practice. My video lessons do this by...
Turning your uke-playing weakness into a strength by focusing on the things that will help you the most. They also help you enjoy yourself and avoid hours of ineffective practice that creates progress-slowing bad habits.
My Ukulele Buddy Video Method is the easiest way to keep you focused until you've mastered the uke because...
...all you've got to do is play along with my 7 minute videos, 3 times per week. You never have to practice alone - just grab your uke and strum along! Really?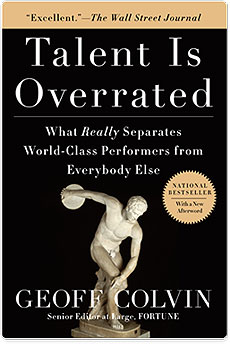 Only 7 minutes 3 times per week? Yes.
Because my 100% video-based-method uses the PROVEN principles of Deliberate Practice you will get better faster.
Deliberate Practice is celebrated in Geoff Colvin's first book, "TALENT IS OVERRATED", which earned global acclaim as a NY TIMES & WALL STREET JOURNAL BESTSELLER.
...all you've got to do is grab your Uke and play along with my videos. You never have to practice alone - just play along!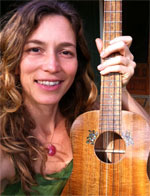 Thank you Ukulele Buddy! I was afraid that I wouldn't be able to learn the ukulele from a video, but I have totally enjoyed my results! The lessons were the perfect pace to easily play along with and learn songs! I am so thrilled!
Alita Gonzales
Sacramento, California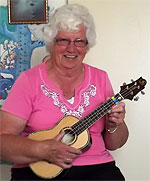 I am an old girl and I am amazed at how quickly I have picked up the Ukulele if I had realized how much fun it was I would have started to play as a teenager. I can now jam with the kids! I have my 11 year old grand son asking how come you can play and teach me something's, ha ha ha! The ukulele class I attend here are amazed at how fast I have picked it up so on Thursday night I took my laptop computer along to our class because our teacher was not there and I showed them I took them through the first 12 lessons, they were amazed at how easy it is.
Pauline Miller
Central Otago, New Zealand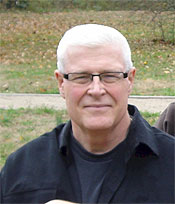 Major kudos on your I - IV - V chord progression lesson. I read theory for YEARS and it didn't make sense until your five minute video! Amazing! That one lesson alone was worth the cost of the course to be honest. I enjoy your method of teaching very much!
Robert Hartley
Harrisburg, Pennsylvania

As an another study, published in the Journal of Research in Music Education in 2009 explained, "It's Not How Much; It's How". Here's how...


How can anyone get good at anything without practicing? The same way kids do. YOU PLAY!
All you've got to do is jam along with my video lessons and I can hand deliver you to a level that'll make your friends go "WOW!" Just grab your uke, cue up the video and jam along. Just play!

Once you finish one video, you move on to the next. You never have to practice alone because I will be playing with you and showing you exactly what to do every step of the way. This means...
1. Because I hold your hand through every step you'll avoid picking up those bad habits that often kill progress and cause frustration.
2. Practicing alone, effectively, can be mind numbingly boring. It's one of the most common reasons people give up. My lessons mean you don't have to practice alone (if you don't want to).
Just play along and you'll be pleasantly surprised at just how quickly you get sounding good.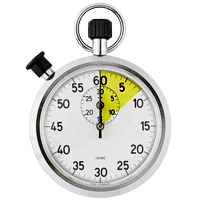 The second common problem with learning the uke is that people just don't have enough hours in the day. I made sure my lessons were designed in such a way that you can progress with just 7 minutes, three times a week.

Seriously - with just 7 minutes of play, three times a week, I'll have you playing the songs you love in no time at all. The more you play along with my videos the faster you improve! (If you can't give me a minimum of 7 minutes per week, then these lessons are probably not for you). That's not all though...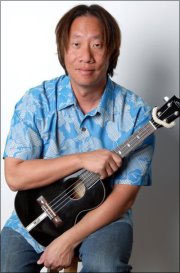 How do you make one of the best learning methods on the planet better? Simple. Get a world class uke teacher to join in the fun! Meet Mitch!
Mitch Chang is world famous for his uke playing and uke teaching ability. (He's also a music major grad from the University of Hawaii!)
With Mitch's crazy uke skills and my uke beginners play-along method, we will take you from being a newbie or struggling ukulele player to someone who can blow the roof off the house.
My lessons are suitable for Soprano ukes, Concert (aka Alto) ukes or Tenor size ukes. If you have a Baritone uke, just pop a capo on the 5th fret and you can play along with my lessons too! You can even play along with a Banjo Uke if you use a plectrum.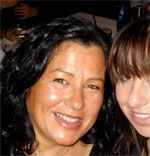 Your lessons are great!! Step by step and great to follow along. You make it easy to learn and playing straight away. I am a visual person I like to see people doing the lessons then replicating them. Great energy & vibe from both of you and fun too!
Alicia Ryan
New South Wales, Australia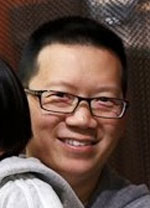 I had tried the Uke for Dummies book but got bored only a few chapters in. I thought about real-life lessons, but the nearest ones were about half an hour away. We just had our second child, so I only have bits and pieces of free time. Your bite-size lessons seemed perfect for my schedule. Plus I could get into the idea of playing simple songs right away. There is a lot of content! I'm only through about 15 lessons, so the whole course will last me a while. I haven't had a chance to look through the bonus material yet. I like your teaching style, and how you have a good mix of explanation, examples, play-along, tips, and encouragement. Your interaction with Mitch gives the lessons a good vibe which you wouldn't get just talking into the camera solo. I feel like I'm getting a lesson from 2 teachers at once.
Ed Chang
Saratoga, USA


When you buy my complete beginner's uke course, you get over 10 HOURS of video instruction. The lessons cover everything you need including...

All The Basics
All the core basic techniques and tricks you need to know to get started, including the simplest and quickest way to tune your uke; how to hold your uke to make playing much easier, to learning your very first chord + more!

Effortless Chords
You'll master all the must-know chords you need to play almost any song. You'll also discover the tricks for moving from one chord to another, effortlessly and smoothly (this is one of the tricks for that "pro" sound)

Strumming Secrets
After you're done with the strumming lessons you'll really be able to make your little ol' uke sing. All the strumming secrets for creating a sweet, sweet tone. No more botched notes or buzzy chords!

Rockin' Rhythm
The key to sounding truly musical is nailing your rhythm. My Rhythm Techniques will teach you many super cool rhythms and patterns that will form the foundation of all your playing.

Muting Masterclass
One of my favorite sounds, muting will add a whole new dimension to your playing taking you from a novice sounding player to someone who sounds impressive.

Got Style?
People don't realize how versatile the uke is. We do! We'll teach you Pop, Rock, Soul, Reggae, Funk, Folk and Gospel styles.
Here is just a fraction of what you'll learn:
Rippin' the Roof Off the House - With Just One Chord! • The Must-Know Chords • Simple Rhythm Jams • Ukulele Strumming for a Sweet Sound • Accenting Masterclasses • The Most Popular and Easiest Strumming Patterns • Left Hand Muting Techniques • Funky Reggae Grooves • Awesome Brudda Iz Strumming Pattern • Two Chord Jams • How to Transpose Songs • Twelve Bar Blues • How to Write Songs with Your Uke • How to Play By Ear • Even More Cool Ukulele Strumming Patterns • Right Hand Muting • Advanced Chords • Ukulele Picking • Transitioning Between Chords • More Awesome Grooves • Playing Along Over Strumming Patterns • Jamming Play-Along Sessions • Classic Uke Rock Ballad Lesson • Advanced Strumming Patterns • Groovin' Surf Song Lesson • Swinging Strumming Pattern ...and a whole bunch more!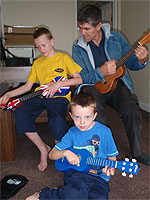 I bought my first musical instrument, lanakai , as per your recommendation ... LOVE IT. Am down to lesson 41 so far, I know you said the brain needs to be rewired, mines a bit on the stubborn side... but getting there! Love your enthusiasm & encouragement!
Les Matthews
Haberfield, Australia

I'm a former guitar player who is trying to learn the uke. I needed something to get me started. Your very clear lessons plus the play along feature build skills pretty fast!
Mark Wright
California, USA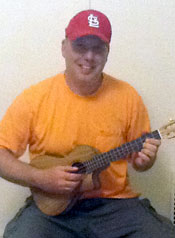 I ripped through your uke lessons quickly, as they were easy, but technical enough that I was improving immediately. My kids were shocked at my progress, as was I. The fact that I can practice with you every day really makes a huge difference. I can't thank you enough. Your teaching style is so refreshing and unique. I have tried other lessons with no success. I appreciate the time and energy that you have put into this course. You are an awesome teacher with a great product. You change people's lives! Playing music that I love really gives me something to look forward to on a daily basis. Thanks again, and I will spread the word!
Dan Shantler
Buffalo, NY


All the Styles! Pop, Rock, Blues, Country,
Soul,

Gospel, Folk and Reggae!
With the Lessons You'll Learn You'll Be Able to Play ALL these Styles and More...
You'll Also Get These Fantastic Bonuses, Too...
Four Digital Booklets, Including the Ukulele Tutorials:

How to learn hundreds of songs - by ear - and play them right away on your uke.



Then there's the cool Hawaiian Vamps technique.



You'll also learn the Instant chords method, the secret to instantly increasing your chord vocabulary! Also...



How to unlock the secret to decoding any strumming pattern by ear...in seconds!



Finally, we delve deeper into advanced strumming techniques with an in depth look at right hand muting, left hand muting and chromatic slides.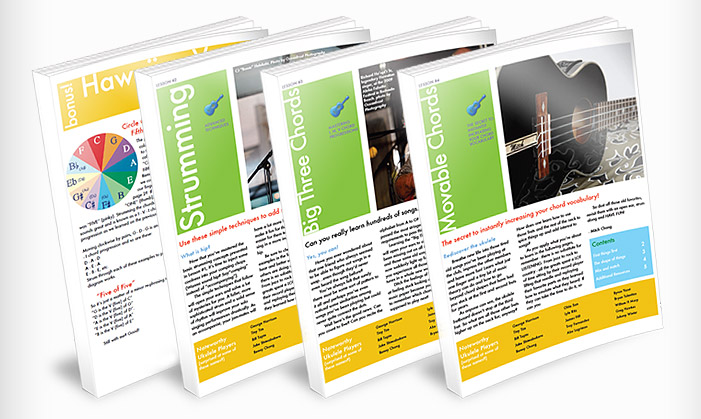 Also, Song Ebooks and Some Handy Uke Tools For You...
The cherry on the cake! We've got a handy uke toolkit to assist your learning: a complete chord chart, a metronome and an easy learning check-list to help your learning process. And if that wasn't enough we also have FIVE digital song books with some classic uke songs for you to play...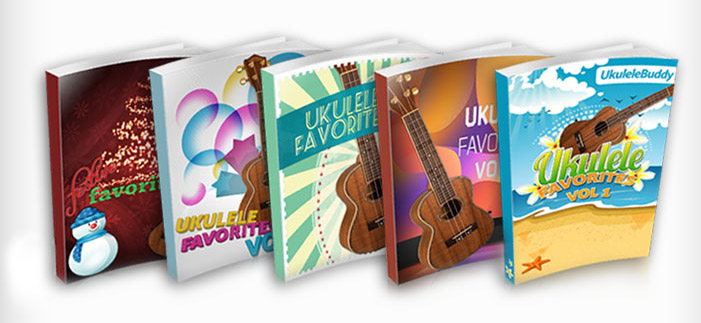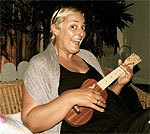 JP and Mitch's lessons are very encouraging to experiment and jam along with. Delivery of the lessons are excellent for a beginner, even with years of classical training on piano and other instruments, it was still good to revise the theory too... they REALLY know their stuff, they clearly love it and want to share it...and they are honest and open, and very sweet guys :) i read the bonus song books and as i did so i became more inspired by the fact that i have been playing my own thing (from what i have learned from the lessons)...and how in line i was to the new learning from the books, very uplifting - how magical is that!? love it. Here's a photo of me in action in a restaurant in Chiang Mai, Thailand - (so cannot believe i went public, lol) playing happy birthday!!
Tanya Avetoomyan
Caldicot, UK

Your program has been unbelievable! I've had good music/guitar teachers in the past but your system of 7 minute lessons is simply outstanding.
Andrew Layfield
Australia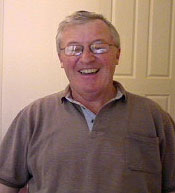 I started out on your Ukulele Buddy lessons a couple of weeks ago & am thoroughly enjoying the experience. I'm so hooked on this wonderful fun instrument. I particularly like the way you teach strumming techniques as I really haven't a beat in my body ,other than a heart beat!!! What with your expert teaching & fun practicing with the local Uke club I really am convinced that after 65 years I finally have found a musical instrument I can have fun learning to play (tried piano,violin & guitar over the years but never got past scales / initial fumbling)
Frank Noone
Sydney, Australia



JP, How Do I Get and Watch Your Lessons?
Getting my online video lessons is easy and totally secure. Just click the "order now" button. As soon as you complete your order you will have full instant access to all the online videos, online digital books and bonuses, right away.

Already own a ukulele? Great! You can get learning a few minutes from now! You'll need a Soprano, Concert (aka Alto) or Tenor size uke to play along with my videos. You can even use a Baritone uke, if you put a capo on the 5th fret. (If you have a Banjo Uke you can follow along with the lessons using a plectrum)
My videos are designed to work on ALL computers, tablets and mobile devices...
Getting your video lessons is secure, quick, and easy. Choose from the following two options:
OPTION 1: ONLINE VERSION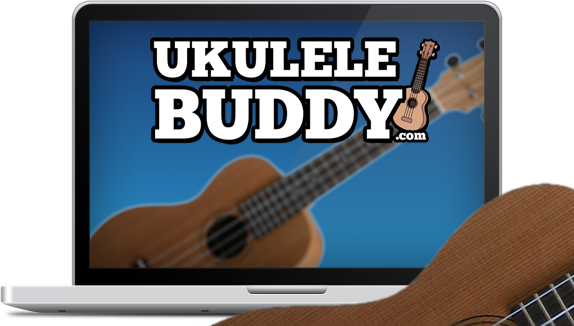 With the online version, as soon as you complete your order, you'll get immediate online access to all the videos and digital songbooks, as well as more than $158 worth of bonuses that are yours to keep … even if you later request a refund. Imagine, you will be having a whole lot of fun while getting really good at uke, in just a few minutes.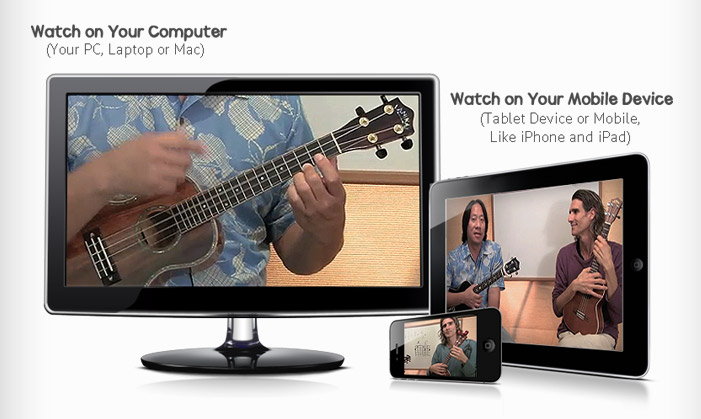 OPTION 2:
PHYSICAL VERSION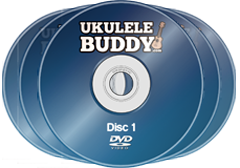 With the physical version:
You'll get all my lessons on DVDs.
You'll get FAST, FREE SHIPPING! Your ukulele lessons will arrive at your door in no time flat.
You'll also get instant access to the online version of the videos, so you can start using the lessons the moment you check out.
Plus, We're Now Offering These Additional Bonuses...
BONUS 1

: Five digital songbooks of the world's most popular uke songs.

BONUS 2

: Four extra digital booklets with some very cool tips, tricks and secrets to wow your friends with
All the incredible bonuses in this package are worth $158, and they're yours to keep, even if for some reason you change your mind and request a refund.